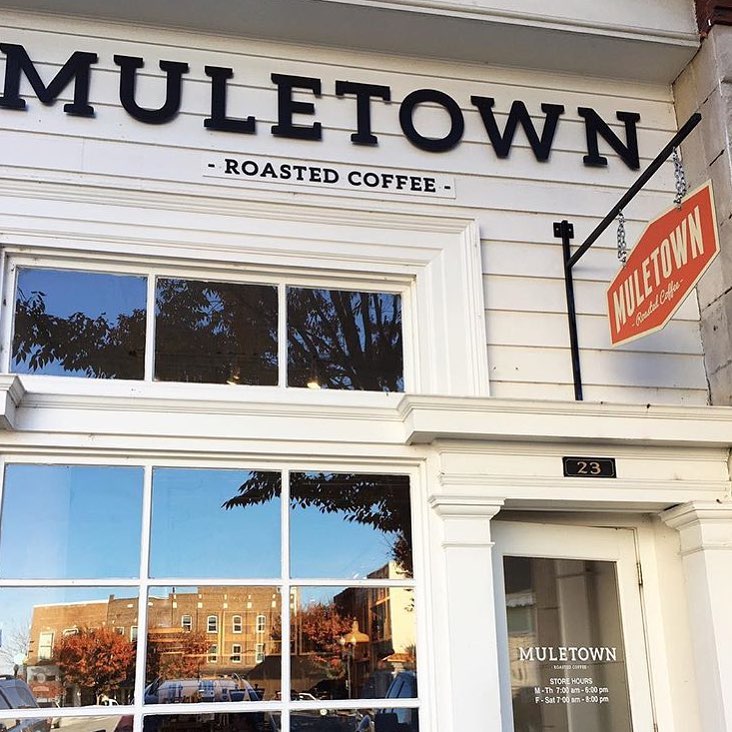 Name: Chris Weninegar

Company name: Muletown Coffee

How long have you been a member of the Columbia community?
5 years. After my wife and I were married, we lived in Birmingham and I was in the music industry. I passed through Columbia on my way to Nashville on the weekends. I liked downtown Columbia and the view of the river. After my wife finished grad school, we decided to move here for a year and stay if we liked it. Five years, three children and one successful coffee shop later, we think it's a great place to live.

Tell us your favorite memory as a member of the Columbia community.
The day we opened Muletown Coffee. It was the day of the Christmas parade and I wasn't sure how it would go. We had been working so hard for months and I was a little afraid no one was going to come in. In four hours, we did $1,800 in sales (which is about 600 cups of coffee). I felt very proud.

How did you choose the name "Muletown Coffee"?
When I moved to Columbia, I heard about Mule Day. I thought that was quirky and cool, plus I love unique stories about a town's heritage. It's probably the opposite of what you would name a coffee shop but I think Columbia has embraced the name.

What is your favorite thing about Columbia?
Its authenticity. It's a real small town with all the amenities we need.

How did you start and grow your business?
We built everything in the coffee shop ourselves. While we were building it out, we started a Facebook page to show the progress of Muletown Coffee. We gained 1,200 followers. Once everything was built and we passed the health inspection, it was ours. We sent out a message to our followers the day of the Christmas parade and they showed up.

I used to wonder how anyone could afford to start a business. We started ours with a loan from my father-in-law and a 0% APR credit card. Now, I know there are no limits. You just have to set out and do it – I believe that 100%.

How long have you worked with Greg Lemon CPA, PLLC?
A little over a year. We were looking for a bookkeeper who would make us a priority and answer questions to help us grow our business. With Greg Lemon CPA, we get everything we need, when we need it. Everything is handled. We have a lot of trust in their team.
Image courtesy of Muletown Roasted Coffee Facebook page.